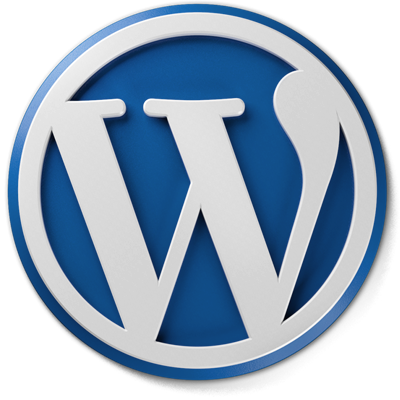 We've been working with web-based projects of all kinds since nearly the start of it all in the mid-nineties. Of course, it was a little different then. It's a lot different now. It was even a lot different just a few short years ago.
Today, much of our web work is integrated with broader engagements but we do offer a variety of affordable options with our favorite web platform, WordPress. We specialize in purposeful websites that serve a variety of purposes for business, professional or personal endeavors. We build high-quality, pixel-perfect WordPress sites with quick turnaround if needed.
Check out examples in our Project Portfolio.
Assessment and Renovation
So you already have a WordPress-based website. You built it, or you hired someone else to do it for you. Either way, it needs work because of any of the following reasons…
It's old and hasn't been updated…
You thought you could do it yourself, but…
You hired somebody who left the country and…
It's just not doing what it's supposed to…
You've fallen and you can't get up…
You really wanted a professionally built site, but…
WordPress Site Assessment
No worries. It's not your fault. In fact, this is one of the most common situations we come across. And the good news is… We can help.
We are happy to perform a complete site assessment. We provide you with a written report on the condition of your site with recommendations for updates, possible renovation and added functionality. We charge a small fee for this service since it takes time. However, we credit this amount toward any additional work we do for you on your site. Simple as that.
WordPress Site Assessment: $149 (Order Service Here)
Custom, high-end websites can be expensive. You can get a no-or-low-cost site from a variety of online vendors now… but that's not for everyone.
Many emerging entrepreneurs find themselves needing to get a high-quality, professionally designed and configured website up and running quickly while maintaining a comfortable budget profile until things ramp up. So we created these simple packages to meet that need.
Here's what is usually included in these packages:
Acquisition of domain name (if needed)
Website hosting by TrueMarket Hosting (additional cost)
Site configuration
Initial site and content planning
Installation of WordPress
Email setup (as needed)
Initial design and theme adaptation/integration (look and feel)
Base Site construction (homepage, secondary page formatting, adding plugins, etc) according to plan
Expert consulting
Rates Effective: July 1, 2023
These packages do have some limitations (or we wouldn't stay in business)… and there are additional follow-up costs shown below, but it's nonetheless a great deal for this caliber of work.
Basic Plan*
This is a minimal plan but generally adequate to get a basic professional-quality site up and running and ready for expansion. While it is common for larger and/or more complex sites to require a more substantial budget, our goal here is to get a simple, high-end, and scalable web presence in place in relatively short order. Typically this includes the Homepage design and secondary page layout with a framework for expansion.
Full Cost of Basic Plan: $1695 (Pay $695 Retainer Now)
Expanded Plan*
This allows us to get a professional-quality site up and running as described above as well as add more detailed components, content and functionality depending on client needs.
Full Cost of Expanded Plan: $2495 (Pay $995 Retainer Now)
Of course, we offer a wide variety of additional services customized to requirements and objectives in web and print media. Ask for more information.
*The actual scope of work is determined based on the clients needs and budget. These plans offer a structure for that determination.
Learn more about making your website Accessible to comply with ADA laws.